Eudox version 1.0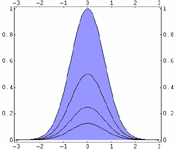 Here you can download Eudox totaly free of charge. There ar two versions, one as a self extracting exe and the other one as a zip file. There is absolutly no difference between the two versions when you have extract/unzipped the file. When you have extracted/unzipped the file just run "Eudox.exe" to start Eudox. We recommend that you read the manual to learn all the abilities of Eudox.



Download: Eudox version 1.0 (7 MB) (Self extracting EXE)

Download: Eudox version 1.0 (7 MB) (ZIP)
---

Small version
The only thing that is different in the small version from the normal version is that there is no manual included with the small version. However, you can find the manual on this site. Click Support to your left and then click "Eudox Web Manual".

Download: Eudox small version 1.0 (0.3 MB) (ZIP) (Small version)
---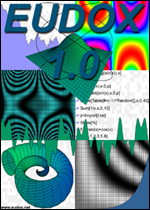 Eudox Poster
Here you can download the Eudox Poster.
Print it and put it on your wall and you will get forever respect ;)

Download: Eudox 1.0 Poster (1 MB) (JPEG)